Cracking out the U2 songs for today's blog!
I have (just about) nothing, apart from the observation that tumblr has added a new "explore" button. Which, of course, makes me think of one thing and only one thing...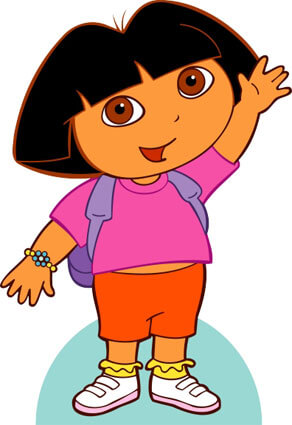 The explorer.
Wait a second... she's only six!? How can she possibly be an explorer? Uncool.
Listening to McFly. It's so sad how psyched I am to go see them!
Speaking of seeing bands... The Script.
I might not be getting to see them now!!
Ticketmaster has no records of us buying them, everyone else has their tickets.... it's not looking good!!
Danny! Danny my wee baby boy...
*sigh* The concert is so close, I can basically taste his sexy leather jacket.
Haven't really got anything to declare. Shall work on doing something semi interesting tomorrow to make up for that.
Everyone have a good weekend? What did you all get up to?
P.S. Oops. Kind of forgot some big news. My Slovenian friend Zala might be coming to Scotland in the Summer!!